Struggling to grow with FB & IG Reels?
Tried to make reels content, but not performing? Getting low views and no results from reels?
Reels, and other forms of short video are taking over the social media. With reels, you can gain more followers and sales faster. Join our Reels Masterclass (Gold) to learn how to grow your business with Reels.
Reels MASTERCLASS Coaching Programme:
3-hour kickstart group coaching session
6-part self-study materials
3-hour reel-audit and advanced strategies
Price: USD$98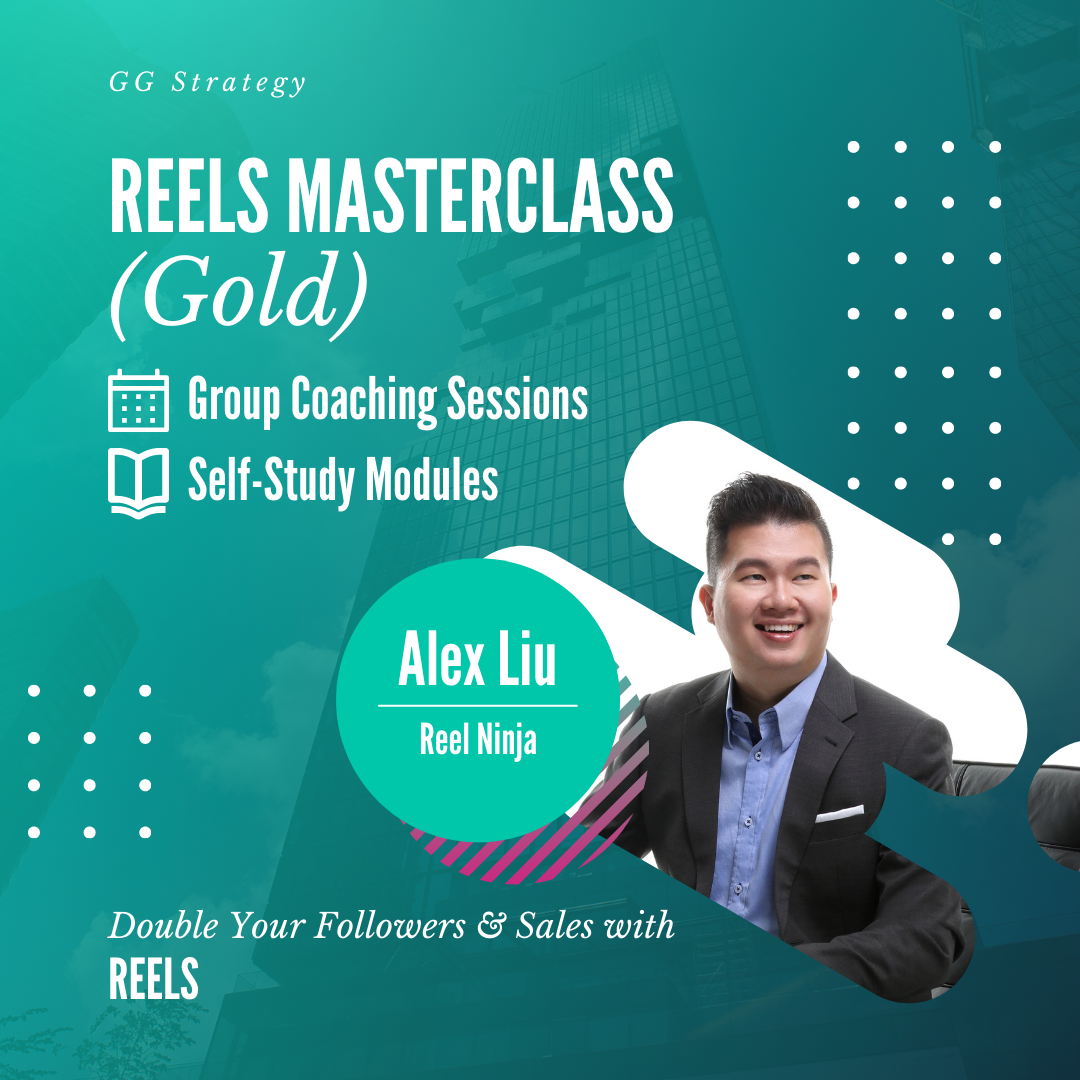 You don't need to sell to everyone. You just need to serve a group of people, and continue to grow them into loyal customers. This modules talk about how to attract profitable clients & audience you enjoy serving.
Good reels follow a certain structure. How to start a reel at the beginning, the closing and what goes in between. Many reels look easy, but they are not that simple. This part talks about the structure of a good reel.
Posting random reels will not bring you any followers and customers. This part talks about content that your audience loves, and reels that make them want to buy from you. And, how to spread it out on your calendar.
Video editing makes reels interesting. Apart from making them stand out from the rest, editing allows you to speed up the process. These editing skills allow you to create awesome reels with short clips, photos and surprising effects.
Do you have an idea to monetize your account? Do you have a product or service to sell? Have you built a funnel to sell your product? This part talks about how to generate income for the efforts you made in creating awesome content.
Reel views are nothing if they cannot be converted into followers or customers. This part talk methods you can use to convert your audience into followers, then customers or loyal customers.
Alex has been a great trainer and helpful friend in guiding me to build my online business. Through his program, I have been able to generate visitors and income from them.
~Dr. LM Foong, Business Consultant
I must say, Alex is a great tutor. Patient, sharing and determined to see others succeed like himself. Today, I have 5 websites and I have to give the credit to my dear friend- Alex
~Cynthia Soh, Image Consultant
I was getting little to no sales from my advertisements for years, and we've been doing ok with repeat customers and referrals. With Alex's strategy, my sales team receive new inquiries almost everyday. We never go back to our old advertising methods ever again.
~Alex Tee, COO of YFT Cabinet